We Stand for All Women Around the World
We create beauty that moves the world. We want tomorrow's world to be fair, diverse, and inclusive. And we want women to be part of shaping it. We have a proud history of empowering women and working with them to build the world of tomorrow.

We express this commitment through a host of local and international initiatives and our L'Oréal for the Future sustainability program. We have teamed up with suppliers to develop solidarity programs, including our Solidarity Sourcing initiative. Two-thirds of the beneficiaries of Solidarity Sourcing projects are women.

Meanwhile, our brands are taking action and using their influence to raise awareness among partners, clients, and consumers to advance the cause of women.

Foster social inclusion of women through Solidarity Sourcing
By the end of 2020, the Solidarity Sourcing program had helped 81,138 people from vulnerable communities to get a job and receive a decent income. Of these, 47,420 beneficiaries were part of 68 projects specifically targeting women's empowerment in 23 countries, with support from 15 partner associations and NGOs.

These Solidarity Sourcing projects support women who produce raw materials such as shea, argan, and galangal, which are grown and harvested in accordance with fair trade principles. The projects also support female entrepreneurs, single mothers, military wives, and women who have been the victims of violence.

By 2030, we will have helped another 100,000 people from disadvantaged communities gain access to employment, notably through our Solidarity Sourcing program.
Focus On
Empowerment: a cause, a conviction, backed by initiatives
We are committed to supporting women by helping to prevent domestic and sexual violence, offering support for victims, providing access to education, training, and entrepreneurial opportunities, and working in partnership with women to build a more inclusive world. Drawing on their own history, values, and communities, our brands are playing their part in advancing the cause of women around the world.

By 2030, some three million people will have benefited from our brands' social engagement programs.


The L'Oréal Fund for Women
Women worldwide have been and continue to be disproportionately affected by the social and economic crisis unleashed by the Covid-19 pandemic. Thanks to the L'Oréal Fund for Women, a three-year €50 million charitable endowment fund set up by L'Oréal in 2020 to support vulnerable women, we have already partnered with some 100 NGOs and on-the-ground charities in 30 countries, enabling us to help one million women and girls.

Fondation L'Oréal
In the face of the different contemporary crises, we believe in the potential of women to make ground-breaking social and environmental innovations for the benefit of all.

The Fondation L'Oréal supports and empowers women to shape their future and make a difference in society, focusing on three major areas: scientific research, inclusive beauty, and climate change.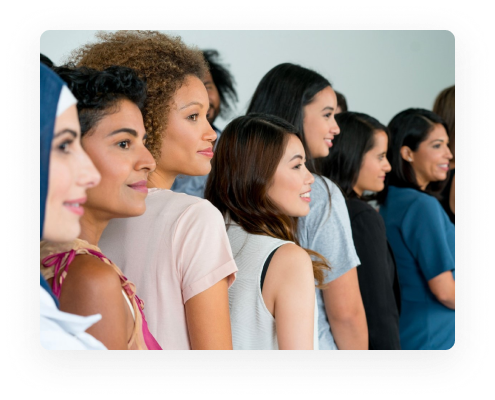 For Women in Science
Since 1998, the L'Oréal-UNESCO For Women in Science program has worked to empower more women scientists to overcome barriers to progression and participate in solving the great challenges of our time, for the benefit of all. For 22 years, it has supported more than 3,600 women researchers from 117 countries, rewarding scientific excellence and inspiring younger generations of women to pursue science as a career.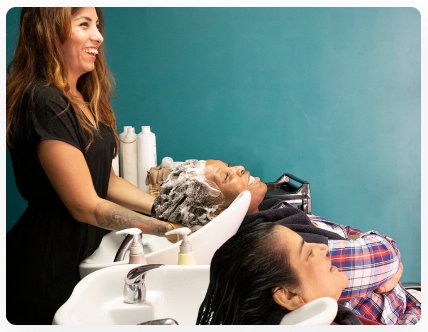 Inclusive beauty
Convinced that beauty contributes to the process of rebuilding lives, the Fondation L'Oréal helps vulnerable women to improve their self-esteem through free beauty and wellness treatments. It also enables underprivileged women to gain access to employment with dedicated vocational beauty training. On average, around 16,000 people have access to these free treatments every year and more than 18,000 people have taken part in professional beauty training, since the beginning of the program.

Women & Climate
Finally, women are affected by persistent gender-based discrimination and inequalities, exacerbated by climate change. While they are on the frontline of the crisis, they remain under-represented in climate decision-making. The Women and Climate program of the Fondation L'Oréal supports, in particular, women who are developing climate action projects addressing the urgent climate crisis and raises awareness of the importance of gender-sensitive climate solutions.