We Respect the Beauty of Our Planet by Reducing Plastic Packaging
For L'Oréal, offering responsible, sustainable packaging for our products is both a major challenge and a key commitment. Since 2007, we have taken an eco-design approach to packaging.

Adopting an approach like this means rethinking our products in holistic way, from design through to post-use recycling of packaging.
"L'Oréal has been committed for nearly 15 years to improve the environmental footprint of its packaging. With the L'Oréal for the Future program, we have reinforced this global approach for our products.

We have framed our efforts to reduce packaging intensity with for instance light weighting, replace materials with circular ones, conceive packaging so that they can be reused such as refillable fragrance bottles, develop refill use as it is the case with more and more skincare creams, and design packaging so that they can be recycled.

We do not forget breakthrough steps that enable us to reinvent packaging such as solid shampoos where carton replaces the plastic bottle."

Brice André
Global Director of Sustainable Packaging & Development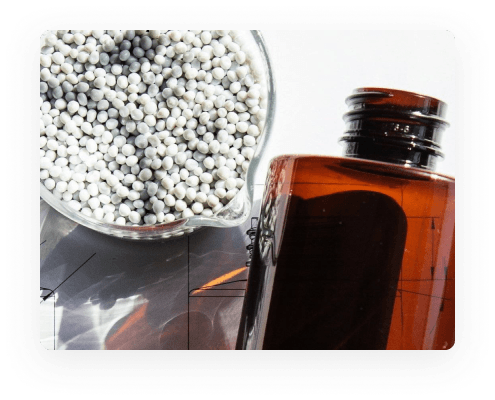 SPOT, a unique tool for assessing the impact of cosmetic products
To both measure and improve the environmental and social impact of our products, including packaging, our teams created the Sustainable Product Optimization Tool (SPOT).
SPOT is now fully integrated into the product design and launch process and can be used to:
Simulate various design options to assess their impact on the environment and society and identify possible areas of improvement;
Quantify the reduction in impact across every aspect of the product and monitor progress, especially in terms of the formula footprint or packaging.
See More
Our strategy for optimizing packaging
To optimize our packaging, we have implemented a wide range of complementary initiatives:
use recycled raw materials;
reduce weight and volume;
use raw materials from renewable sources instead of other raw materials whenever possible;
make it possible for containers and packaging to be refilled at home or at points of sale to limit single-use containers;
eliminate packaging through innovative formulas such as solid cosmetic products.
How far have we come?
Together, these initiatives have already enabled us to reach some major milestones.
In 2020:
96%
of products created or renovated in 2020 have improved their environmental or social profile. Packaging has played a key role in these improvements.
100%
of products created or renovated in 2020 have been evaluated using SPOT.
99%
of the cardboard from the products and 100% of the paper from the products is (FSC or PEFC) certified.
+43%
In 2020, we replaced 57,096 tons of virgin materials with recycled (PCR*) materials, a 43% increase on 2019.
Learn about
More sustainable packaging initiatives
To rethink packaging for our products, we need to be creative and innovative. From solid formulas to refillable and re-usable cosmetics, learn about how we are working to reduce our – and your! – impact on the environment.
Our goals for 2030
With the launch of the L'Oréal for the Future program, our responsible packaging strategy is going even further.
By 2030, we will reduce the amount of packaging used in our products by 20% in intensity compared to 2019.
In May 2020, L'Oréal launched its first generation of innovative packaging incorporating cardboard and thus containing less plastic than standard plastic tubes. This made it possible to reduce the amount of plastic used by the Garnier Bio and La Roche-Posay brands by 49% and 45% respectively.
See More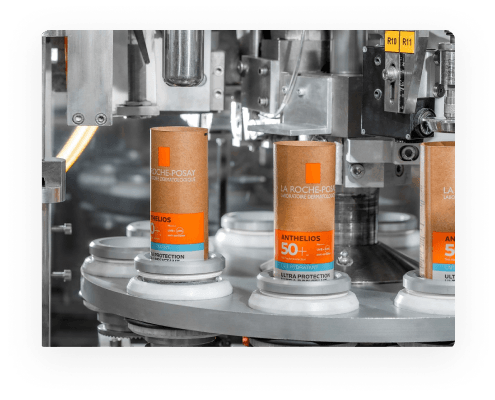 "Albéa's commitment to sustainability goes back 17 years and is reflected in our broad range of responsible packaging.
Our ambition today is to accelerate the development of innovative, responsible solutions, to dare break the codes, to aim for breakthroughs."
Gilles Swyngedauw
Vice President Sustainability and Innovation at Albéa.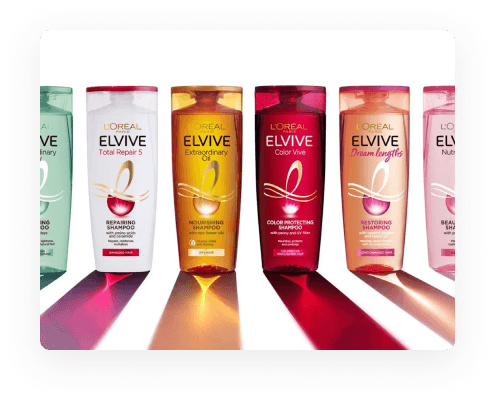 By 2030, 100% of the plastic used in our packaging will come from recycled or bio-based sources (we will reach 50% by 2025).
Since 2020, Elsève bottles have been manufactured using 100% recycled plastic and are 100% recyclable.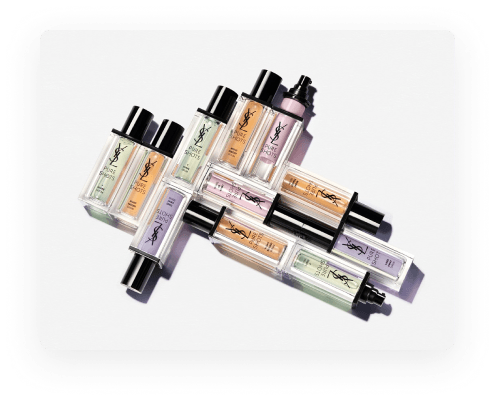 By 2025, 100% of our plastic packaging will be refillable, reusable, recyclable or compostable.
Cartridges for the four different versions of Yves Saint Laurent's Pure Shots - Light Up serum can all be loaded into the same clear bottle, reducing the product's environmental impact. This eco-design also helps to save resources compared with what is required to produce a non-refillable bottle. By using the container and three refills instead of four bottles, total packaging weight is cut by 52%.
See More
Because the circular economy is at the heart of our designs, we are partnering with innovative start-ups and partners
As a global leader in cosmetics and a Group that is committed to sustainable packaging, L'Oréal teamed up with environmental consultancy Quantis to co-found the Sustainable Packaging Initiative for Cosmetics (SPICE). This initiative is designed to help the industry to commit to more responsible packaging and to improve environmental performance across the entire packaging value chain.
In October 2017, we signed a partnership agreement with Carbios, a pioneering green chemistry company specialised in bioplastics, to create a consortium for recycling plastics using enzymatic bioprocesses on an industrial scale. In 2019, Nestlé Waters, PepsiCo and Suntory Beverage & Food Europe joined L'Oréal in the consortium and L'Oréal invested in Carbios' capital.
In October 2020, L'Oréal, in partnership with LanzaTech and Total, announced a world first: the production of the first cosmetic plastic bottle made from industrial carbon emissions.
On June, 2021, L'Oréal announced the realization of the first cosmetic bottle made from plastic entirely recycled using Carbios' enzymatic technology and aims to put into production the bottles based on this disruptive innovation in 2025. Biotherm would be the first of the Group's brands to launch a product in this bottle of the future.
L'Oréal has also partnered with LOOP Industries and Purecycle to develop innovative new recycling processes. What's more, L'Oréal is actively involved in the work of the Ellen MacArthur Foundation, and is a partner of the New Plastics Economy initiative. L'Oréal is also a signatory of the Foundation's Global Commitment. These partners will help us achieve our ambitious goals regarding responsible packaging.